: UPCOMING / ABOUT
>>>>>>>>>>>>>>>>>>>>>>>>>>>>>><<<<<<<<<<<<<<<<<<<<<<<<<<<
Dessous proudly won :
'CREATIVES FOR VIENNA' – competition
---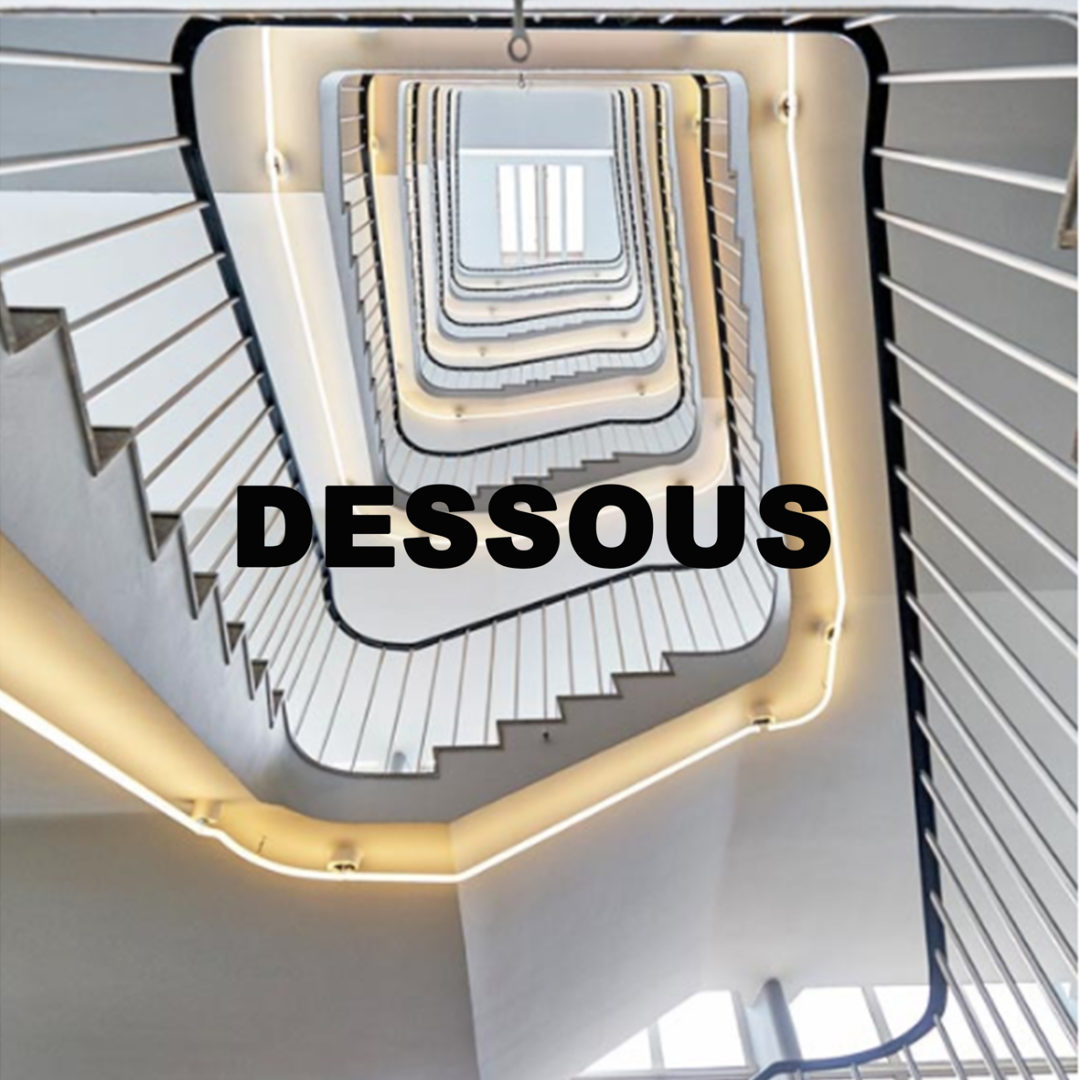 PARALLEL VIENNA takes place for the eighth time in Vienna
from 22th to 27th September 2020
and sticks to its approach of using temporarily vacant buildings as a presentation platform for contemporary art. This year PARALLEL VIENNA takes place in a former WKO office building at
RUDOLF-SALLINGER-PLATZ 1, 1030 Vienna.
find us on 6th floor
ROOM 6.19
Dessous displays works in the spectrum of art, design and product,
mirroring the ongoing process in our actual location and network.
with artists :
Omar AlKaissi
Anny Wass
Oksana Zmiyevska
Stefan Matthes
Elisa Schlifke
Ines Kaufmann
Michael Rene Sell
Franz Braun
Hidéo Snes
curated by
Anny Wass & Gert Resinger
We are looking forward to see you there !
Download our Pricelist and Artist-Infos here :
2020 Dessous at Parallel handout plus images
---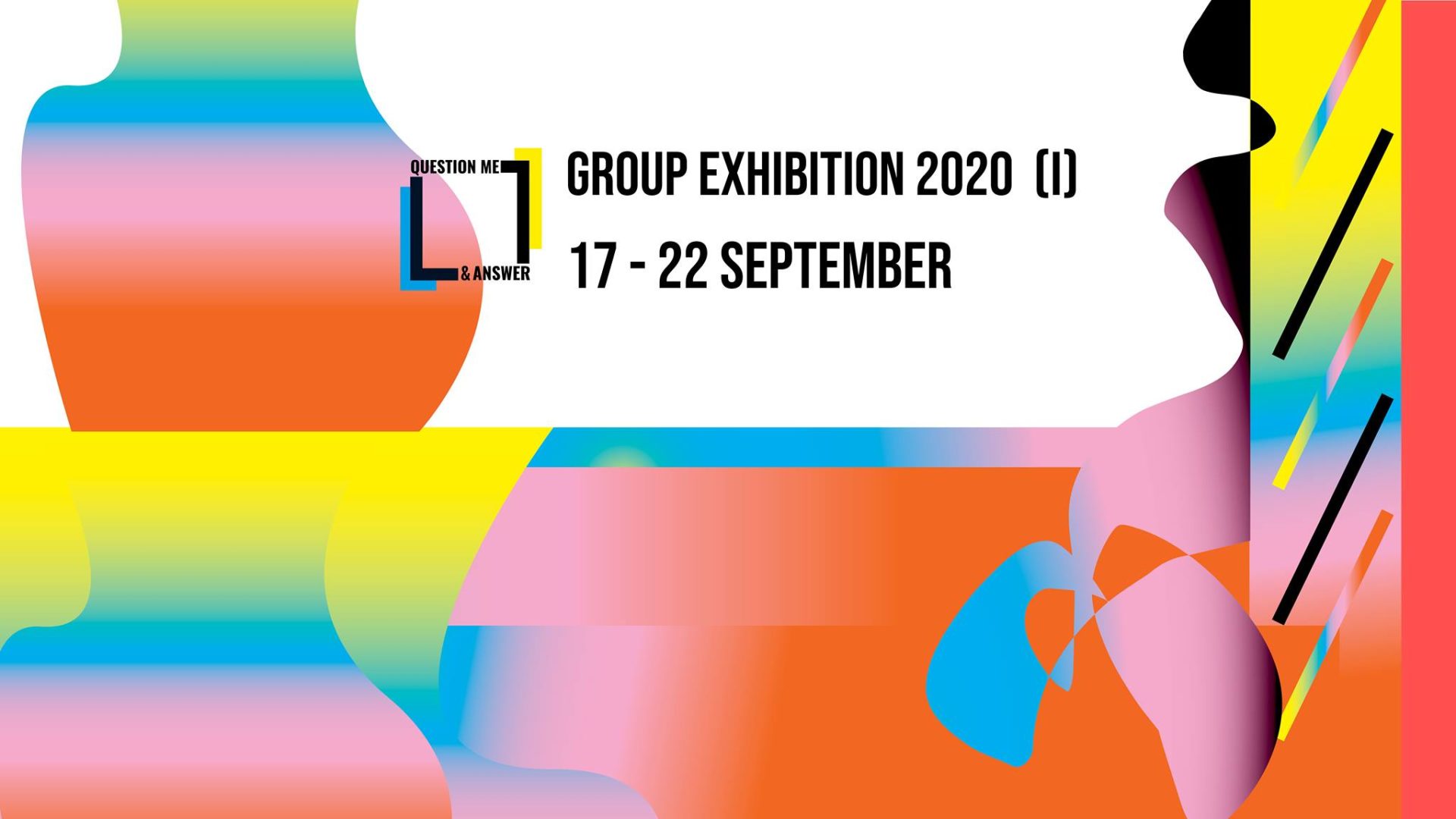 Personal space. Public space. Even virtual. How do we define and relate to it? How does it shape our relationships with ourselves and others?
By virtue of the recent pandemic, we all have an opportunity to try to answer these questions. Our custom has been disrupted so suddenly that we've had to quickly rethink the way we function and communicate. During this time, when we were all drawn to go inward and explore ourselves instead of going out and externalizing, presented artists faced the uneasy task of collaborating with each other without having had the chance to meet in real life.
But what does real life even mean?
The emanation of this quintessential question created the theoretical basis for this season's art projects. While learning about each other's approaches and artistic styles, participating artists explored new possibilities that paradoxically arose from shared limitations and blurred boundaries. Boundaries between physical and virtual, past and present; questioning the value of what we were used to calling reality.
🐖 🍌 🐠 🎆 🚧 🦩 💊
𝗢𝗽𝗲𝗻𝗶𝗻𝗴: 𝗦𝗲𝗽𝘁𝗲𝗺𝗯𝗲𝗿 𝟭𝟳, 𝟲 – 𝟭𝟬 𝗣𝗠
𝗠𝘂𝘀𝗶𝗰: Zion Flex (𝗗𝗝 𝘀𝗲𝘁)
𝗖𝗹𝗼𝘀𝗶𝗻𝗴: 𝗦𝗲𝗽𝘁𝗲𝗺𝗯𝗲𝗿 𝟮𝟮, 𝟱 – 𝟵 𝗣𝗠
𝑳𝒐𝒄𝒂𝒕𝒊𝒐𝒏: Dessous
Anton-Scharff-Gasse 4, 1120 Vienna
🐖 🍌 🐠 🎆 🚧 🦩 💊
ᴀʀᴛɪꜱᴛꜱ
Sahf Abdulrahman www.kunstzurecht.at/abdulrahman_info.html
Daniel Castells www.danielcastells.com
Margarita Keller http://margaritakeller.tilda.ws
Marko Loncarevic www.instagram.com/marko.monako
Maryam Sehhat youtu.be/qKpg6PccDvQ
Cat Jimenez whadupcat.tumblr.com
Natalia Gurova http://gurovan.com
Verena Tscherner www.verenatscherner.com
Veronika Dirnhofer www.veronikadirnhofer.com
Shabnam Chamani www.shabnamchamani.com
Philipp Renda philipprenda.com
Shirin Farshbaf www.instagram.com/shirinfarshbaf
Miloš Vučićević www.milosvucicevic.com
Ali Al Taiee www.alialtaiee.com
Eline Kersten http://elinekersten.nl
Florian Nitsch florian-nitsch.com
Ana Loureiro www.analoureiro.com
Annika Eschmann www.annikaeschmann.com
Joanna Zabielska joannazabielska.com
Nora Scherer www.instagram.com/futuredaddyyy
Erika Farina www.instagram.com/frnrke
Iris Weigel http://irisweigel.de
Stefanie Hintersteiner www.instagram.com/stefanie_hintersteiner
Guilherme Maggessi guilherme-maggessi.com
Eva Yurková www.instagram.com/eva_yurkova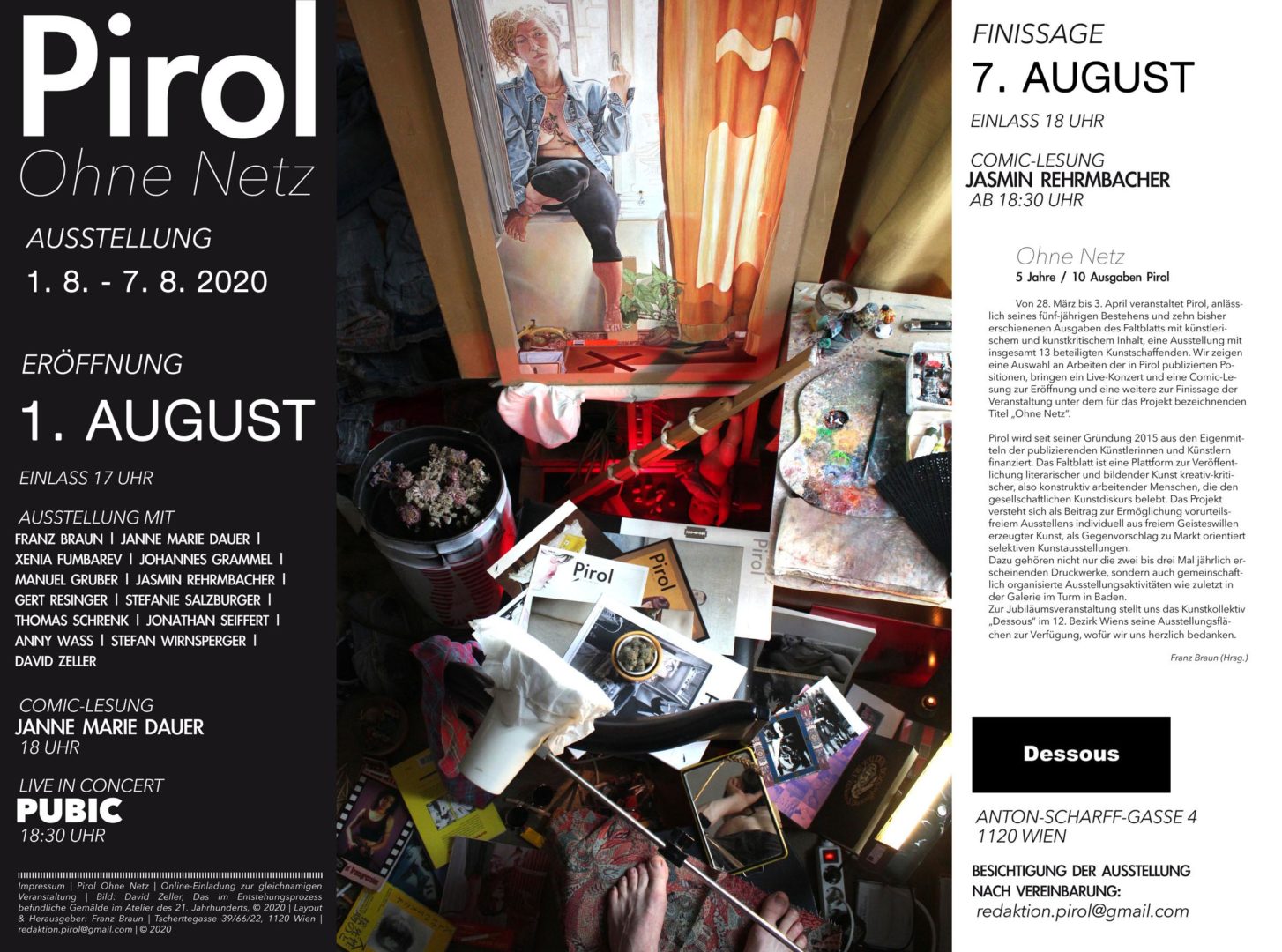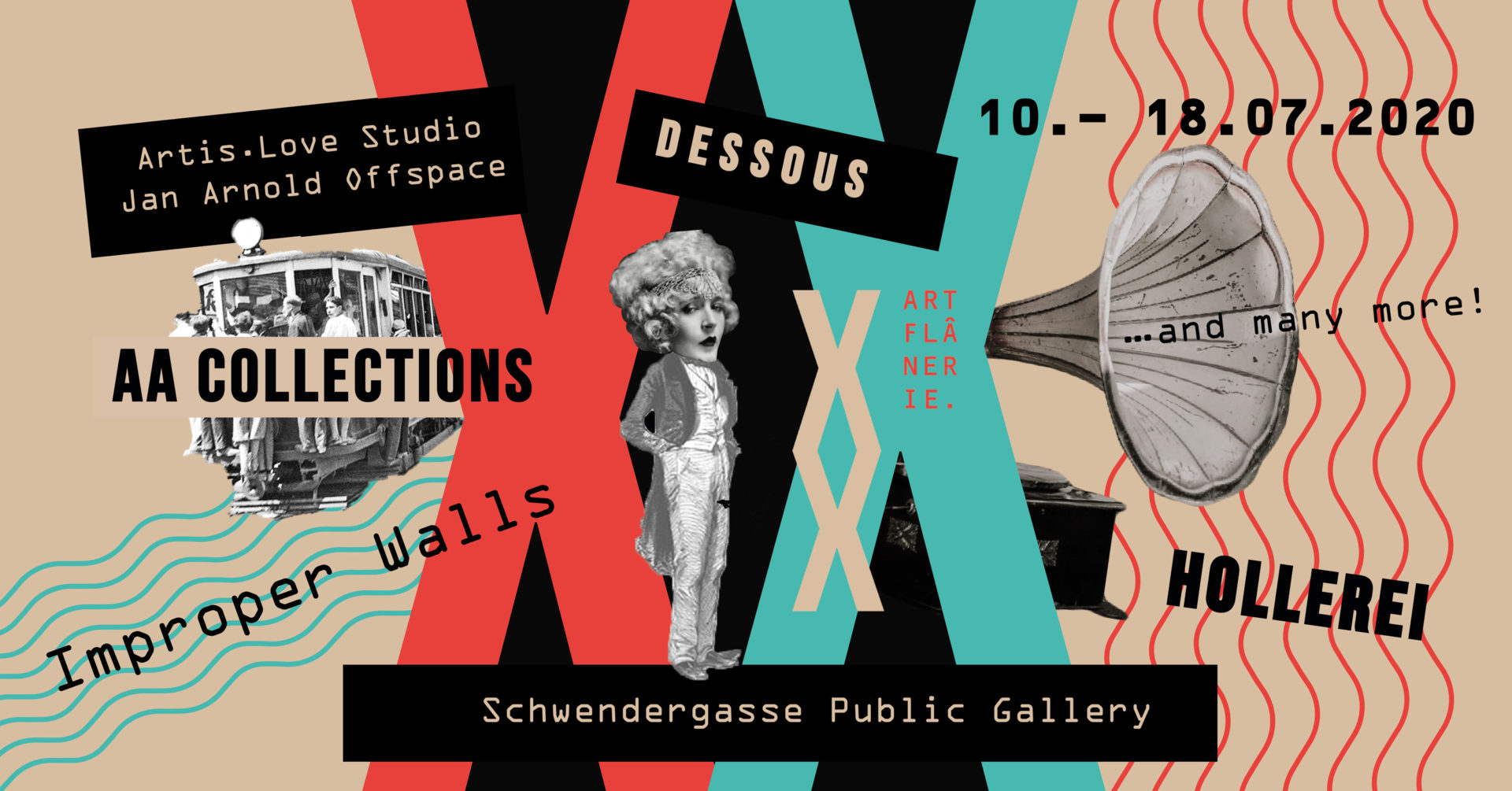 ANTON-SCHARFF-GASSE 4, 1120 WIEN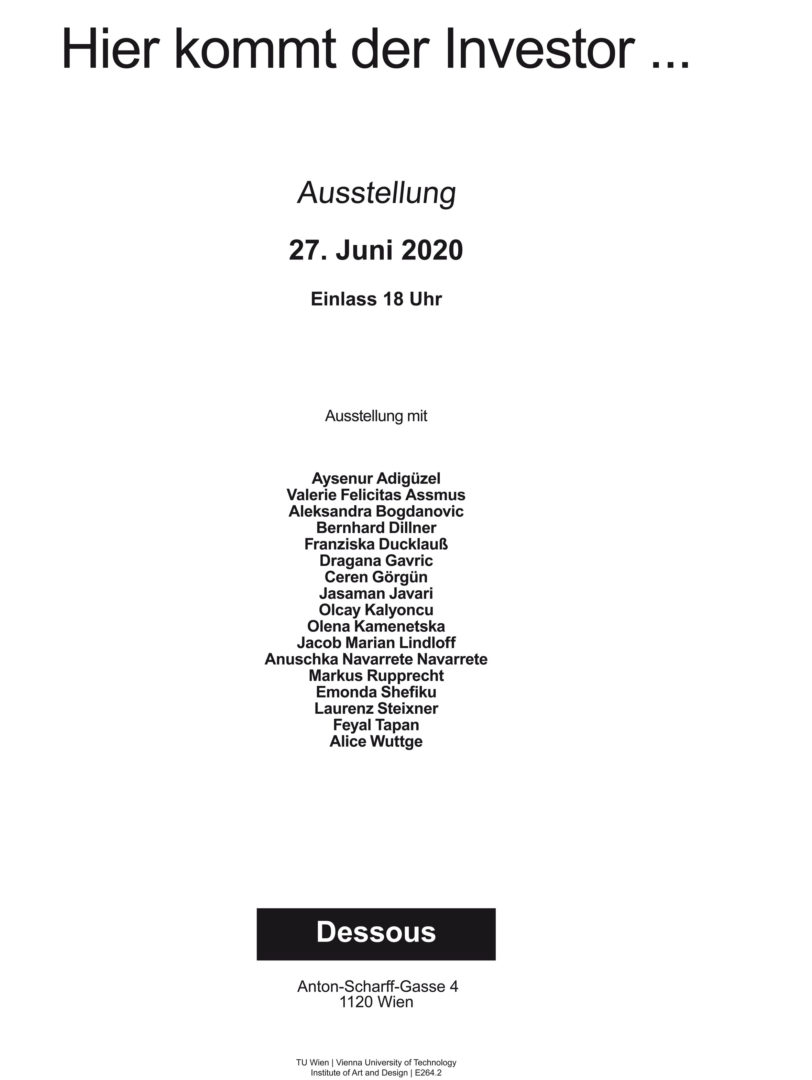 ---
Hello World Invites Visitors on a Trip around the World
On June 20, 2020 – the summer/winter solstice, the longest/shortest day of the year – the nonprofit organization TransCultural Exchange invites people everywhere to join Hello World's (virtual) trek around the globe. Visitors can peruse, photos, prints and installations by artists from Argentina to Zambia with many stops along the way. Included are artists' films and videos, trailers of dance performances and musical pieces from France, Germany, Italy, Portugal, Egypt, China and Brazil, along with scores of others. There is also the possibility for people to participate with works from Kyrgyzstan, the UK, US, Brazil and more – and all without anyone having to leave the safety of their home.
http://transculturalexchange.org/activities/hw/overview.htm
Hundreds of artists and arts and cultural venues from over 70 countries make up this tour.
another year
another gear
____________LIVE_______________
– GLITZA BAND –
schicki michi folk with tears of joy
– ADAMANT aka THE CRUNCHY ONE –
romantic beat crush / low fi dream wave
– EMPTY WALLET AND THE DEAD WALLSTREETERS –
introducing
– KATHIE POWER – feat. JANE KOSTO
punk / rap
– MICHEAL RENÉ SELL UND ANNA MARIE SCHEPANSKY –
prostata punk
_______ON THE DECKS_____________
– DJ OMA – tech house, dance, original remixes
– DJ LE ZEBRE – from madness chanson to
l'amour sans pardon
– A BARLA – hard labour house
– DJ LINDA – techno
Doors 10pm
**************************
New Years at Dessous
**************************
Dessous is a studio
Dessous is a gallery
Dessous is underwear
1120 Wien
U4, 6, 18 Margaretengürtel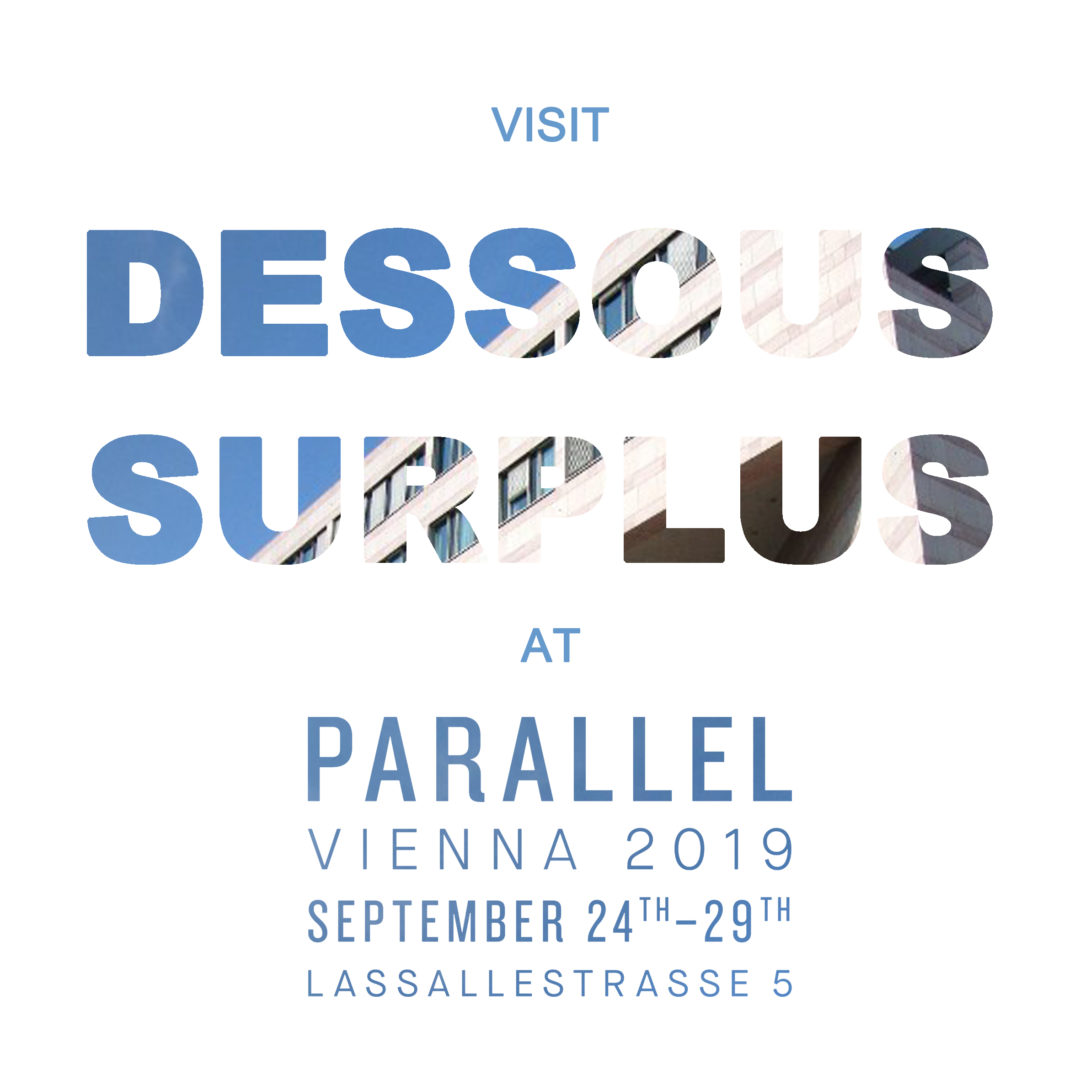 find us on 2nd floor
ROOM 2.52
open: 12 am to 7 pm daily
Dessous displays works in the spectrum of art, design and product,
mirroring the ongoing process in our actual location.
from furniture to clothes, painting to sculpture, tapissery to videogame.
with artists :
Anny Wass
Gert Resinger
Osama Zatar
Hans Ahnert
Stefan Matthes
Lena Rot
Mathias Hanin
Lieber Michael
Marie Vermont
Omar Al Kaissi
Kathi Power
Jochen Gasser
Kalina Horon
Alien Drag Intervention by Hidéo SNES
curated by
Anny Wass & Gert Resinger
assisted by
Ines Kaufmann
manufacturing support by Rica Fuentes
We are looking forward to see you there !
// FAIR DATES & LOCATION //
TUESDAY 24TH  SEPTEMBER 2019 – SUNDAY 29TH SEPTEMBER 2019
LASSALLESTRASSE 5
1020 VIENNA
// FAIR OPENING //
24TH  SEPTEMBER 2019
5PM – 10PM (10PM OPENING PARTY)
 // FAIR OPENING TIMES //
 WEDNESDAY 25TH SEPTEMBER 2019 – SUNDAY 29TH SEPTEMBER 2019
// ENTRY PARKING //
WALCHERSTRASSE 6, IBIS GARAGE, 1020 VIENNA
OPENING HOURS // 24 HOURS // PAYMENT REQUIRED
see complete PARALLEL programme here
Manchmal muss es schnell gehn!
Spontane Werkschau von Thomas Schrenk
@Dessous,
Anton Scharff Gasse 4, 1120
20 Bilder, drei Tage Programm.
Donnerstag, 27.juni 2019 ab 19h
Fr. & Sa.- ab Mittag.
Die Schweine von heute sind die Schinken von morgen!
---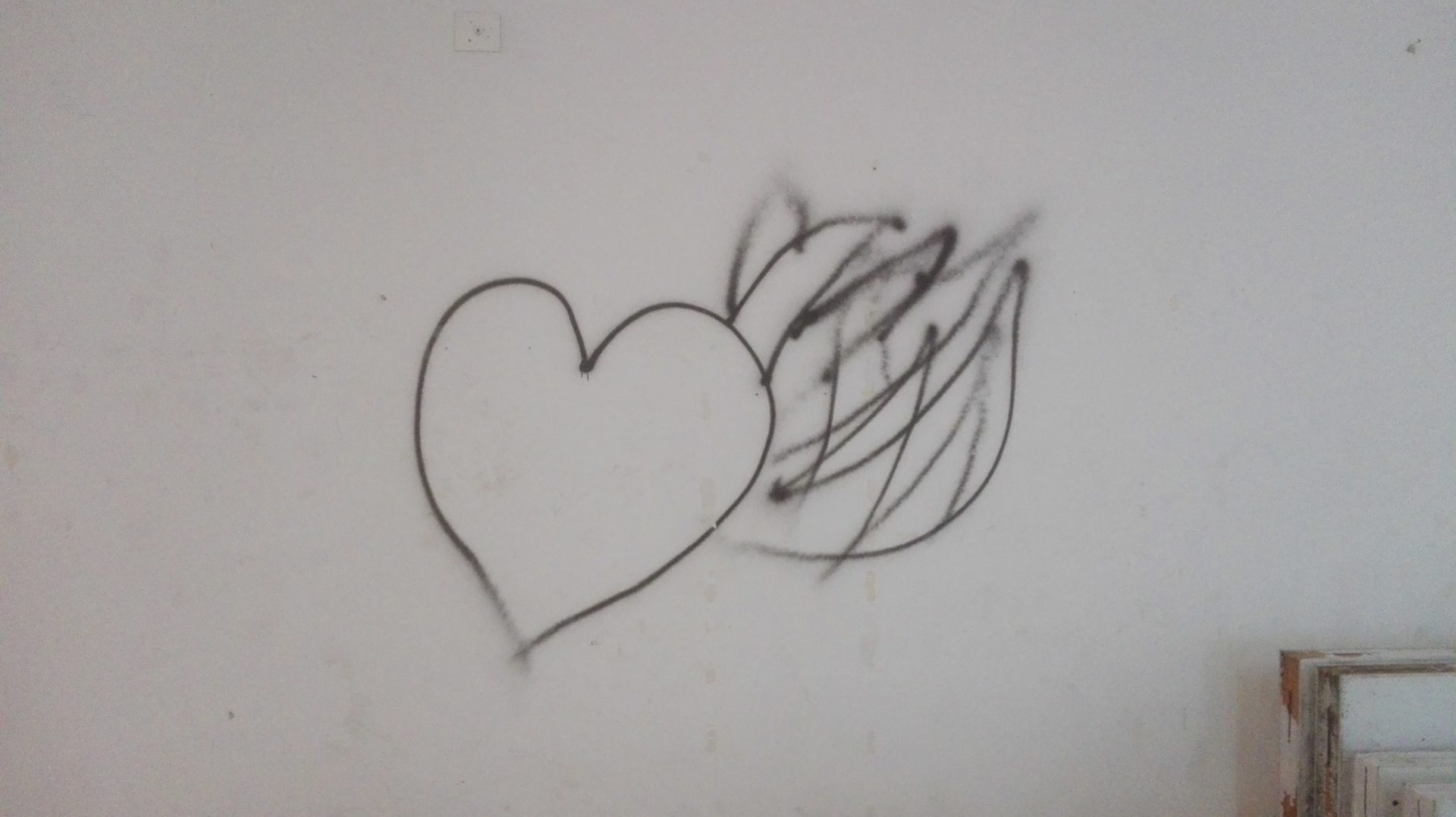 AUSGANG WIEN
Saturday, December 1st, 2018
____________________________
---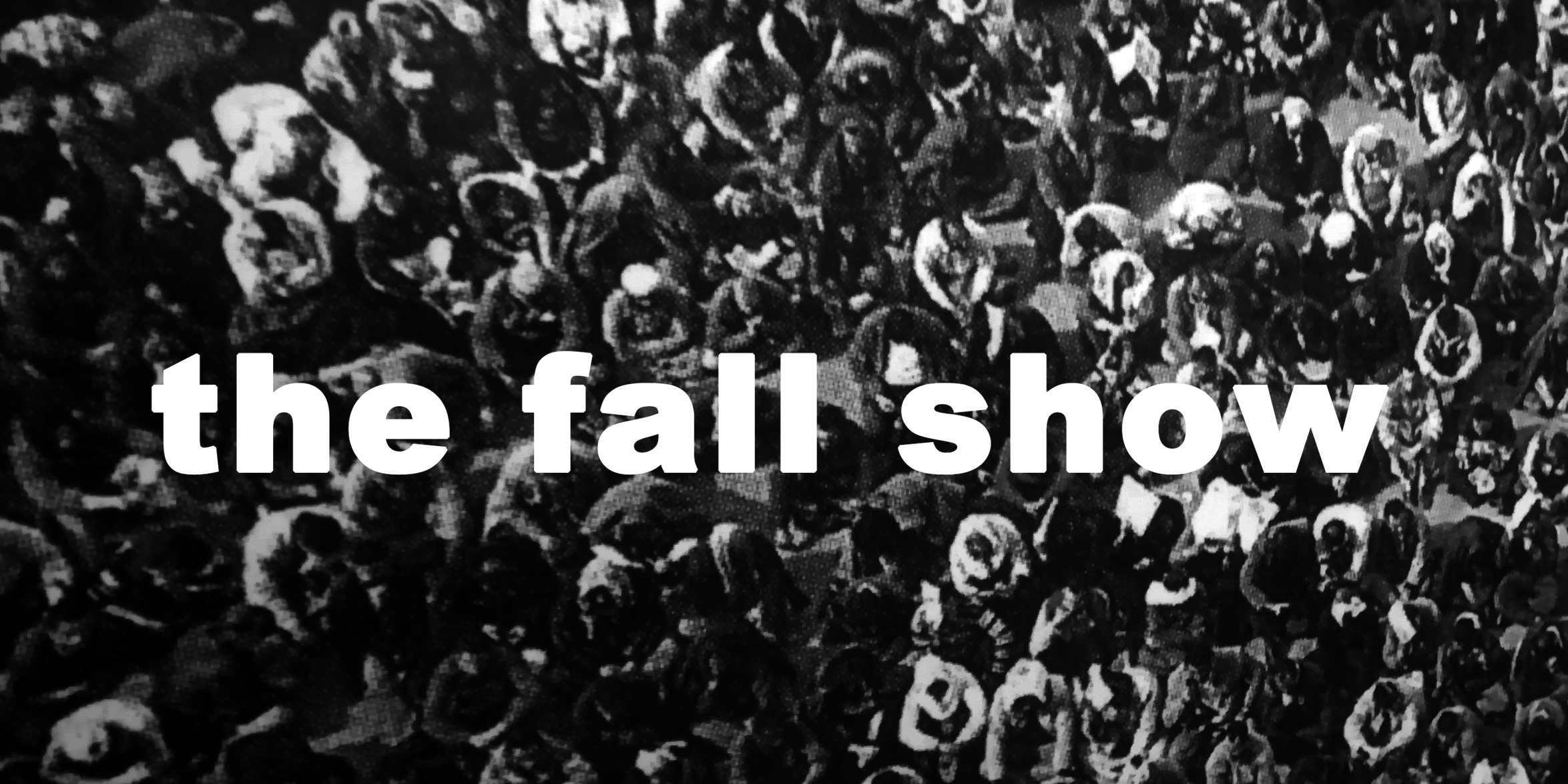 ' the fall show '
in den Ausstellungsräumlichkeiten des Dessous :
und im Rahmen des Independent Space Index 2018
SAMSTAG  13.OKTOBER 2018
geöffnet 19.00 – 24.00 Uhr (barrierefrei)
und jederzeit auch nach Voranmeldung
  contact@thedessous.com
 Anton-Scharff-Gasse 4, 1120 Wien
/ U4 Margaretengürtel
mit Arbeiten von :
Kalina Horon
Georgij Melnikov
Lieber Michael
Anny Wass
Gert Resinger
Neda Nikolić
Joseph Rudolf
Anna Schebrak
Osama Zatar
Thomas Schrenk
fb-Event : ' the fall show '
 
art, music and drinks
Der Independent Space Index ist sowohl ein ausführliches Verzeichnis lokaler "Artist-Run"- und unabhängiger Kunsträume (auch "Off-Spaces" oder "Alternative Spaces" genannt) in Wien, welches momentan 59 Einträge verzeichnet, als auch Repräsentationsplattform der Wiener Vereinigung unabhängiger Kunsträume unter demselben Namen, welche sich Ende 2017 als Reaktion auf rechte Politik und Kürzungen öffentlicher Kulturförderungen in Österreich formiert hat.
The Independent Space Index is both a comprehensive index of local artist-run and independent art spaces (also called "Off-Spaces" or Alternative Spaces) in Vienna, Austria, currently comprising of 59 entries, as well as a platform of representation for the local association of independent art spaces under the same name, formed in late 2017 as a response to recent right-wing politics and public cultural funding cuts in Austria.
---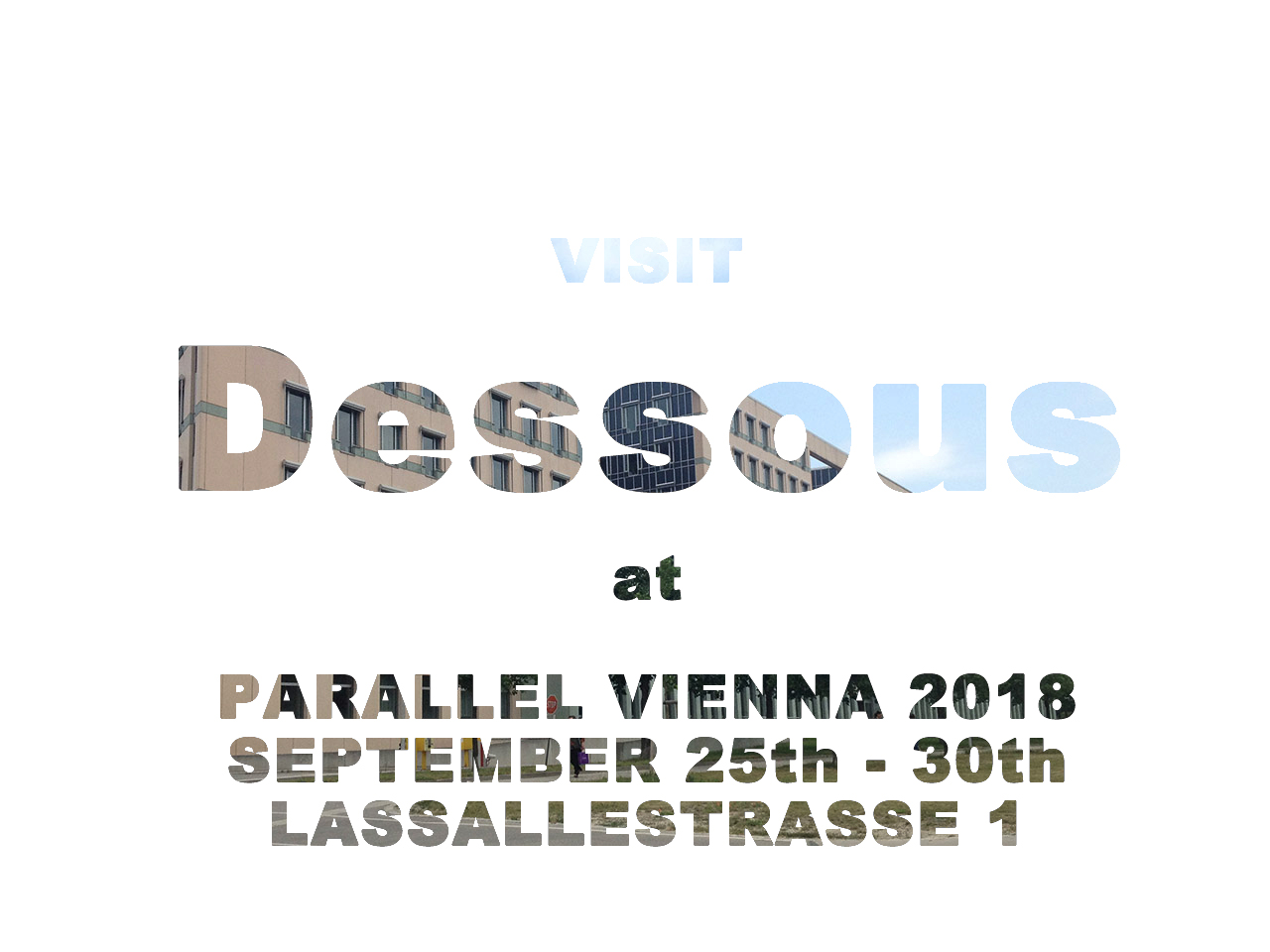 FIRST FLOOR : ROOM 1.08
September 25th – 30th, 2018
Lassallestrasse 1, 1020 Vienna
Opening on Tuesday 25.09.2018 : 5 pm – 10 pm
with Djane Marie Cherie : 8 pm – 10 pm
plus official Parallel Vienna 2018 Opening Party after 10 pm
General Opening hours :  Wednesday – Sunday : 12 pm – 7 pm
Dessous shows work in the field of tension between art and use.
Use of resources – animals, people, spaces and things.
with artists:
Ali Al-gburi
Anny Wass
Ernst Miesgang
Georgij Melnikov
Gert Resinger
Kalina Horon
Lieber Michael
Neda Nikolic
Olivier Hölzl
Osama Zatar
Thomas Schrenk
WeProductions
check out the full programme and exhibitor list at:
fb – Event : Artfair Parallel Vienna 2018
fb – Event : Parallel – Opening Party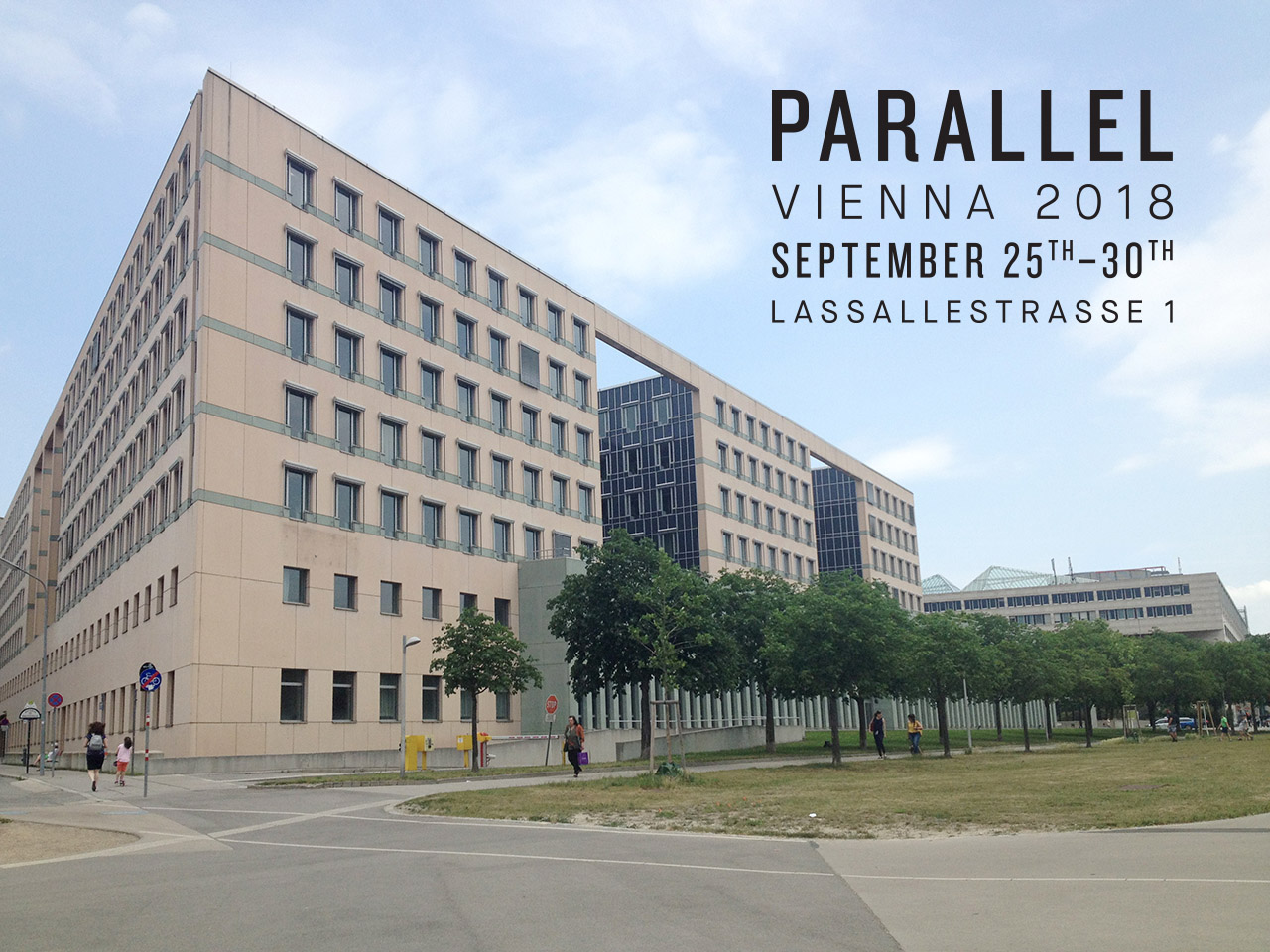 ---

---
WIENWOCHE : ' krieg kuratieren '
   15th to 23rd September 2018
at Dessous, Anton-Scharff-Gasse 4 , 1120 Vienna
/ U4 Margaretengürtel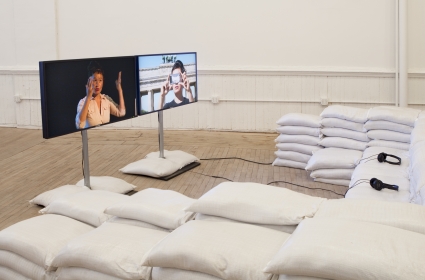 Bildsujet: Installation von Hito Steyerl, "Is the Museum a Battlefield?", 2013
(Two channel digital video, sound, Artists Space, New York) Foto: (C) Matthew Septimus
' Künstler_innen werden im Krieg verfolgt. Aber Kunst kann aus dem Geschäft mit dem Krieg auch Profit schlagen.
Die Ausstellung ' krieg kuratieren ' wirft einen prüfenden Blick auf Kunstproduktion und Kunstmarkt, ihre Komplizenschaft mit Waffenhandel und Krieg und ihre Widerstandskraft dagegen.
Die Kuratorin Ezgi Erol stellt mit einer Reihe von internationalen künstlerischen Positionen das Verhältnis von Kunst und Krieg im Meidlinger DESSOUS zur Disposition. '
Mitwirkende Künstler_innen:
Baran Çağınlı
Alice Creischer
Andreas Siekmann
Ana Hoffner
Fatoş İrwen
İhsan Oturmak
belit sağ
Songül Sönmez
Hito Steyerl
Ausstellungsöffnungszeiten und Rahmenprogramm:
Sa, 15.09.2018, 19:00 – 22:00 : Ausstellungseröffnung: krieg kuratieren
So, 16. 9., 14:00 – 16:00 :  Artist Talk mit Ani Gülgün Mayr (ORF III)
So, 16. 9., 13:00 – 22:00 : Ausstellung: krieg kuratieren
Mo, 17. 9., 16:00 – 20:00 : Ausstellung: krieg kuratieren
Di, 18. 9., 16:00 – 22:00 : Ausstellung: krieg kuratieren
Di, 18. 9., 17:30 – 18:30 : Führung durch die Ausstellung mit Kuratorin Ezgi Erol
Di, 18. 9., 19:00 – 21:00 : Vortrag von Neşe Özgen: The Reconstructions of "Motherland" In Times of Conflict
Mi, 19. 9., 16:00 – 20:00 : Ausstellung: krieg kuratieren
Do, 20. 9., 16:00 – 20:00 : Ausstellung: krieg kuratieren
Fr, 21. 9., 16:00 – 20:00 : Ausstellung: krieg kuratieren
Sa, 22. 9., 16:00 – 22:00 : Ausstellung: krieg kuratieren
Sa, 22. 9., 17:30 – 18:30 : Führung durch die Ausstellung mit Kuratorin Ezgi Erol
Sa, 22. 9., 19:00 – 21:30 : Film Screening "Sulhname – Settlement"
So, 23. 9., 14:00 – 22:00 : Ausstellung: krieg kuratieren
So, 23. 9., 14:00 – 16:00 : Angekommen, was nun? – Reflexionen zweier LGBTIQ Aktivist_innen über Krieg/spolitiken
So, 23. 9., 16:00 – 22:00 : Ausstellung: krieg kuratieren – Finissage
Veranstaltungssprachen: Deutsch, Englisch, Türkisch
http://www.wienwoche.org/de/531/krieg_kuratieren
Facebook Event 'krieg kuratieren'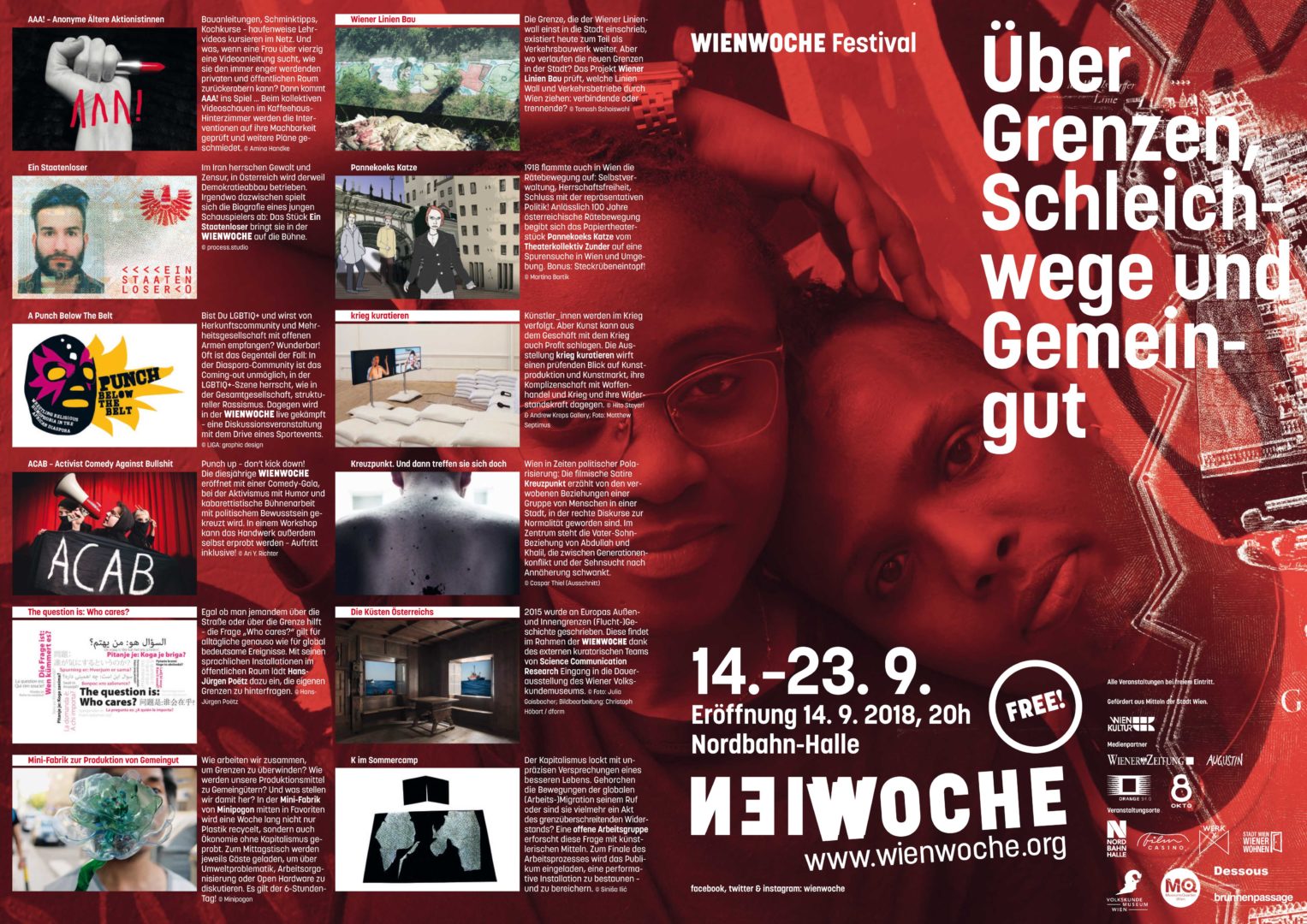 ---
NETWORK DREISECHSFUENF
21/09/18: 19:00-02:00
22/09/18: 15:00-02:00
Die Schöne wird für 2 Tage zu einem Ort beschleunigter und geballter Ausstellungspraxis!
Network DREISECHSFUENF ist ein Mini-Festival, zu dem Kollektive, Kurator*innen und Künstler*innen aus dem Netzwerk, das sich in den letzten zwei Jahren gebildet hat eingeladen wurden, etwas beizutragen.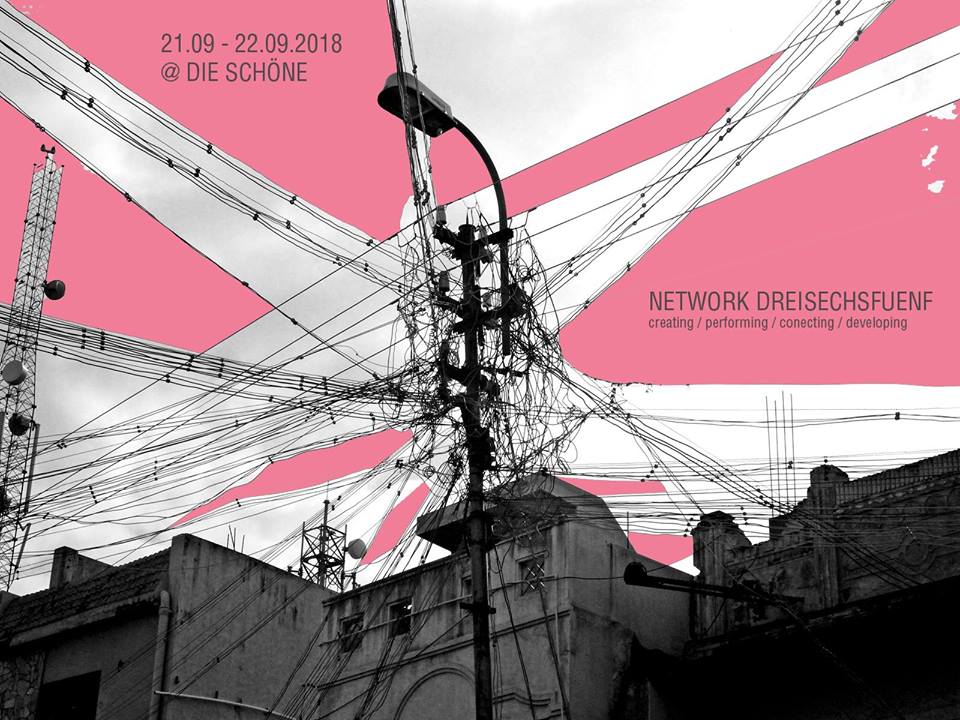 ---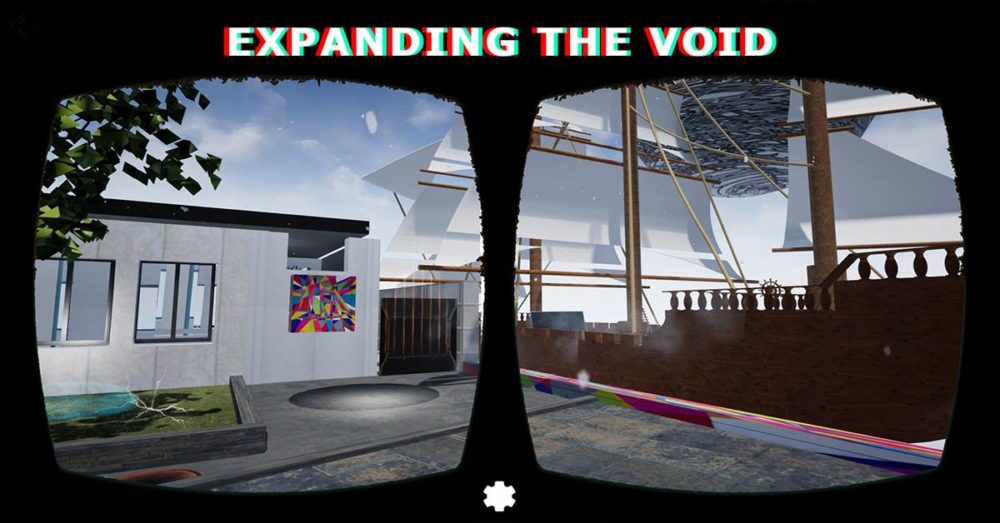 ' EXPANDING THE VOID '  –  A VIRTUAL REALITY EXHIBITION

OPENING  :  JUNE 12th, 2018, 18.00 – 22.00 Uhr

Anton-Scharff-Gasse 4, 1120 Wien
U4 Margaretengürtel
"EXPANDING THE VOID – a virtual reality exhibition" – ist ein Projekt, bei dem eine Gruppe von  KünstlerInnen – mit Hilfe von 3D- und VR-Technologie – mit der Architektur des Galerieraums und dadurch mit der Idee einer Verbindung zwischen Realität und virtueller Realität spielt.
teilnehmende KünstlerInnen:
Alaa Alkurdi
Robert Gruber
Kalina Horon
Lieber Michael
Neda Nikolic
Gert Resinger
Anny Wass
Benjamin Weber
Osama Zatar
Dessous The Game from Lieber Michael on Vimeo.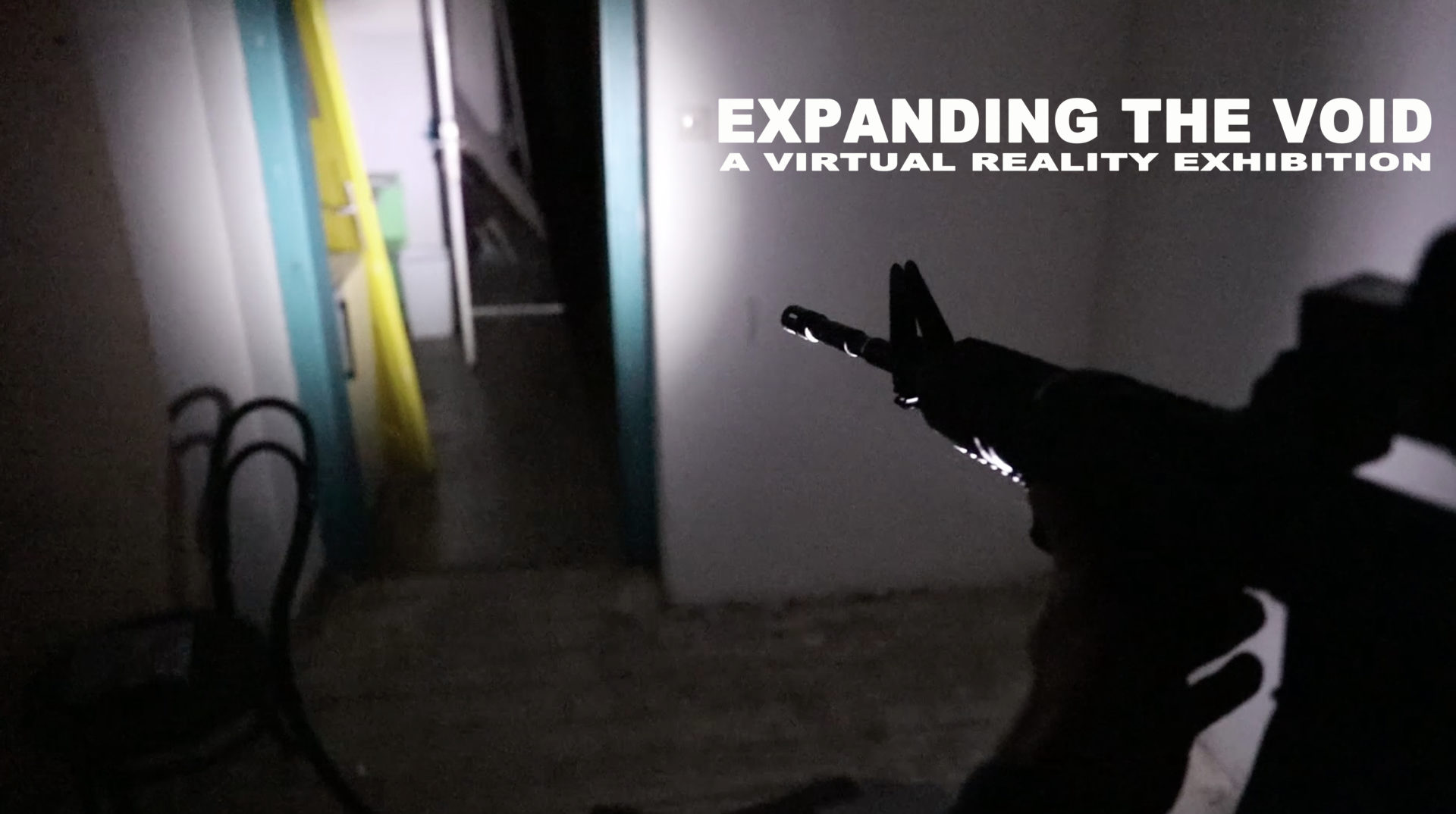 In Kooperation mit dem ' Wir sind Wien ' Festival 2018. Kunst und Design.
Das Projekt "Kunsträume 23" feiert von 1.- 23.Juni 2018 sein 10-jähriges Jubiläum!
Allabendlich findet in ausgewählten Begegnungsräumen Kunst unter der Projektleitung von Ingeborg Habereder statt.
Das komplette Programm,
sowie der digitale Veranstaltungskatalog  sind zu finden unter:
https://www.facebook.com/events/892671984238494/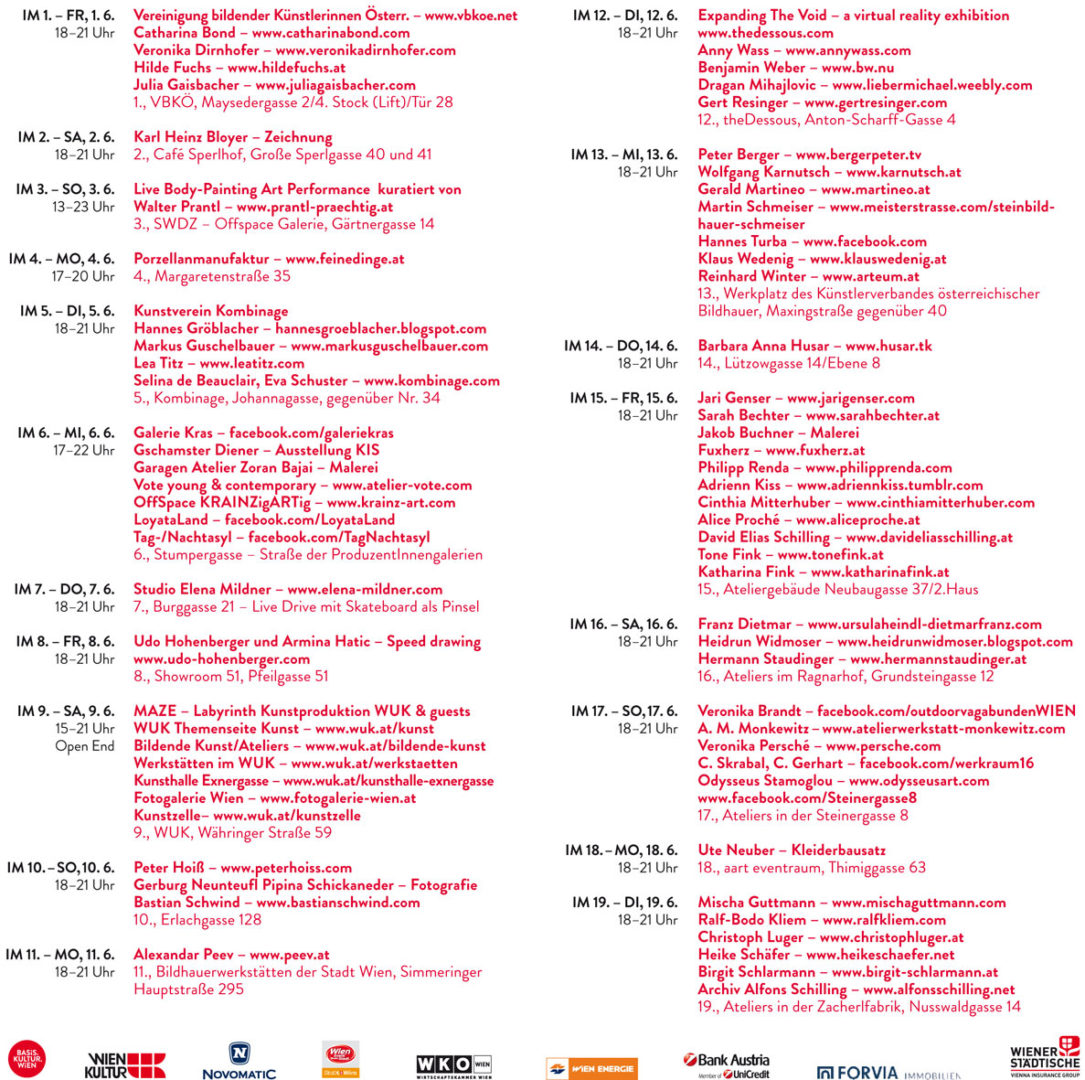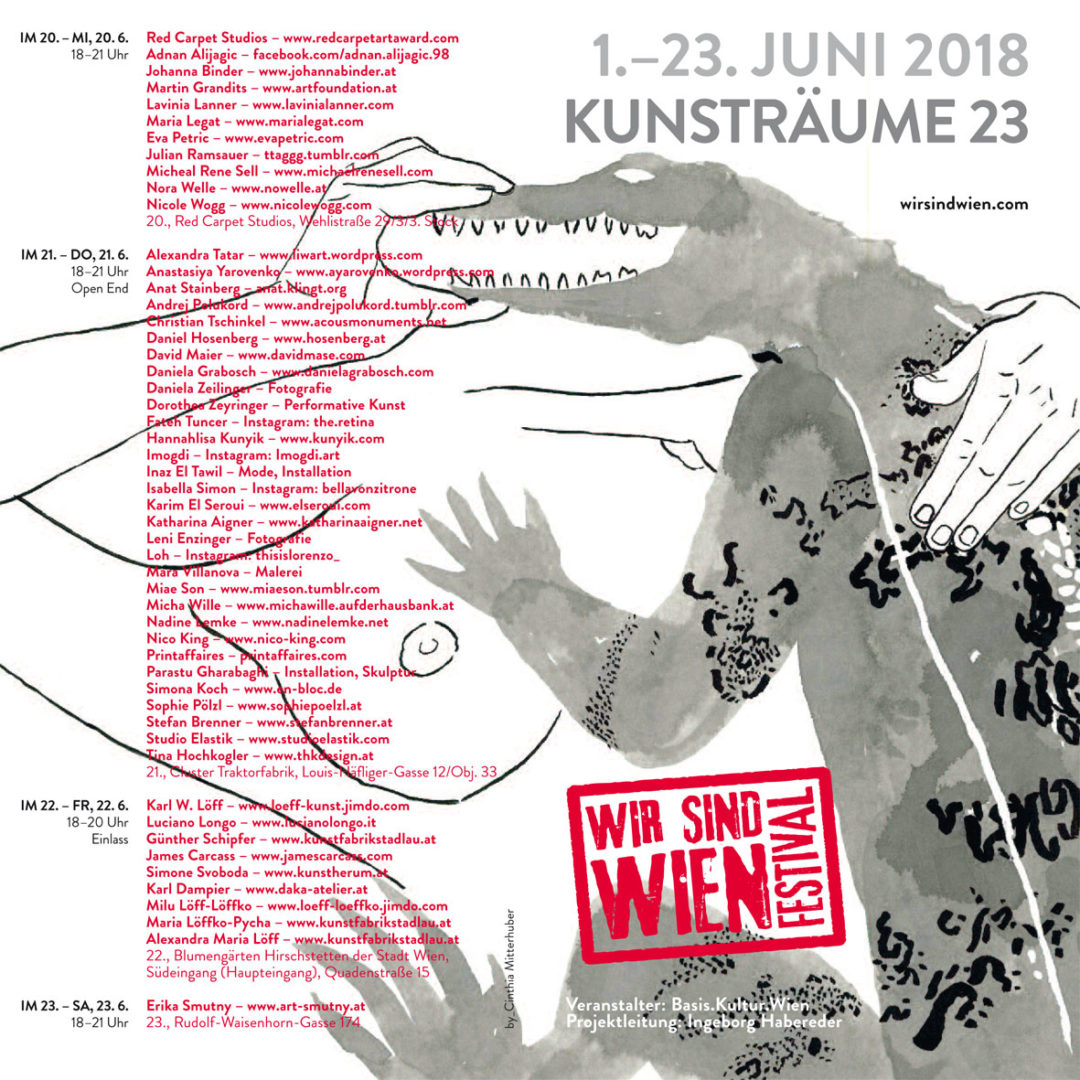 ---
THE ARMORY SHOW
Opening : 19.05.2018 – 19.00
Künstler*innen:
Rocko Iremashvili
Anny Wass
Begi Guggenheim
Gert Resinger
Mirjana Rukavina
Lieber Michael
Osama Zatar
Natalie Baxter
Kevin Harrison
Sophia Süssmilch
TOMAK
+Videoreleases shot @ Dessous – peng peng

Kamera: Gold/Resinger, Cut: Resinger/Wass, Dancer: Anny Wass,
Lyrics: Kathi Power, © Kathi Power 2018
Camera: Lieber Michael, Cut: Gold, Weapons: Natalie Baxter, Osama Zatar,
Lyrics: Gold/Resinger, © Gold/Resinger 2018
+Live @ Weltbar
Soda & Gomorra Live
Rick Gabriel Live (chrome rock)
djane: maRie cheRie
kuratiert von DESSOUS
https://thedessous.com/
Event: https://www.facebook.com/events/1466898280100331
---

DREISECHSFUENF #3
15 days I 15 curations I 15 shows
taking place at DESSOUS
Anton-Scharff-Gasse 4, Vienna
05/05/18 – 19/05/18
DIE FITTEN TITTEN – Opening Concert
Photos by Maria Ritsch
15 Tage | 15 KuratorInnen | 15 Ausstellungen
Bei DREISECHSFUENF geht es um eine intensive Nutzung des Raumes. Täglich werden Ausstellungen aufgebaut, eröffnet und abgebaut. Der gesamte Prozess wird zu einer Dauer-Performance und das Festival ein sich ständig transformierendes soziokulturelles Konstrukt.
In der dritten Ausgabe wird das Festival philanthropisch ausgerichtet sein.
Es ist DREISECHSFUENF's Ziel, breitenwirksames Mikro-Mäzenatentum zu etablieren und einen Weg aus der Prekarisierung der Kulturarbeit aufzuzeigen.
---
OPEN STUDIO DAY – am Samstag, 21.04.2018, 15:00 – 22.00
DESSOUS öffnet die Tore
und schmeisst den Griller an.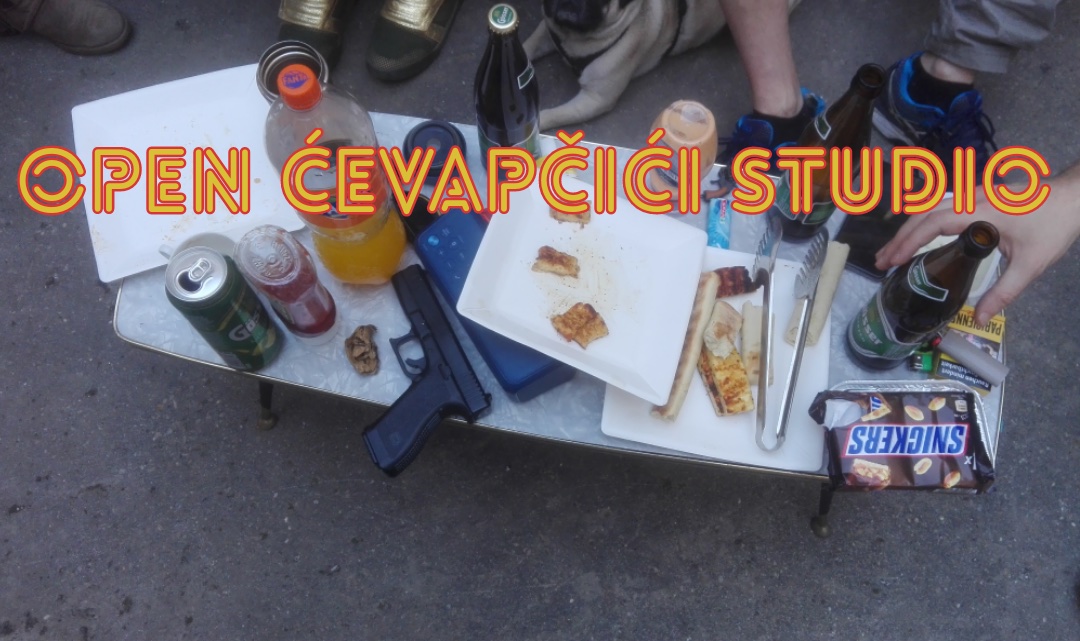 Wir zeigen Arbeiten von
Lieber Michael
Gert Resinger
Alaa Alkurdi
Neda Nikolic
Anny Wass
Osama Zatar
Ali Al-gburi
und servieren feinste Kost
---
Anton-Scharff-Gasse 4, 1120 Wien
28.02.-04.03.2018 daily 16.00-20.00
Curated by Jasmin Hagendorfer, Anne-Sophie Wass & Gert Resinger
 
http://pornfilmfestivalvienna.at/
https://thedessous.com/
---
°°°°° N e w Y e a r N e w L u c k °°°°°
°°° we want to celebrate with you °°°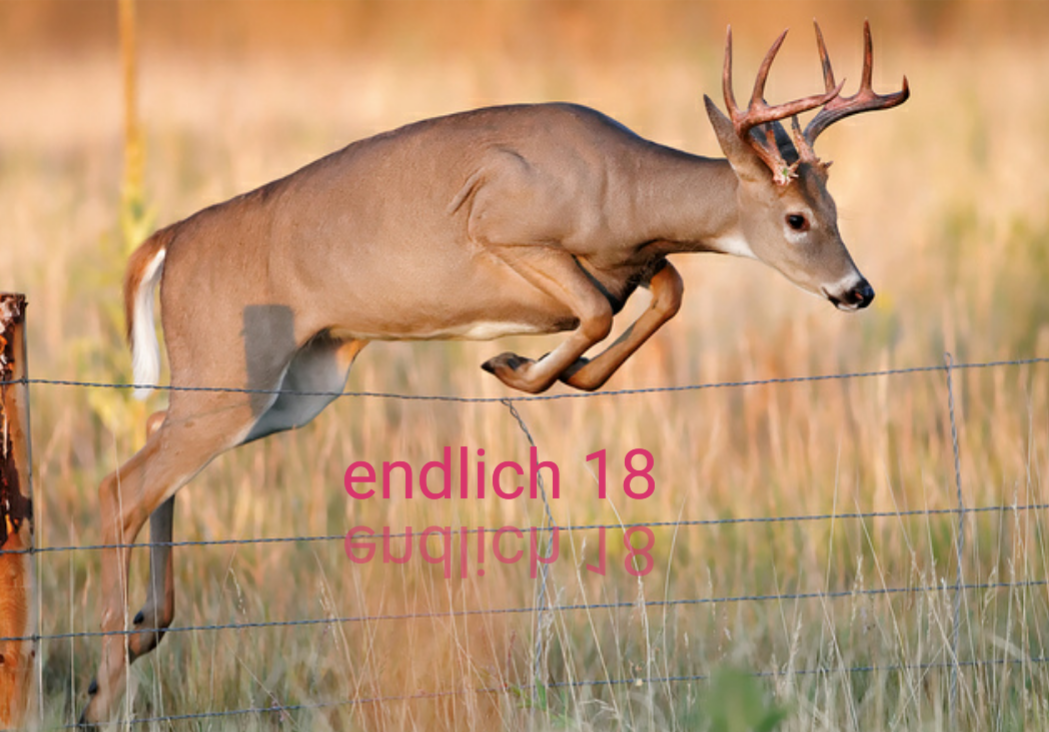 °°°°°°°°°°°°Weltbar Lineup°°°°°°°°°°°
---

Herzliche Einladung
zur Ausstellung KLUB WELT und Finissage
DESSOUS HAS A NEW ADRESS
: Come and join us for our recent exhibition KLUB WELT and Finissage

: 24.November 2017 – 19:00 Uhr

: DESSOUS
Anton-Scharff-Gasse 4
1120 Wien
:  The exhibition is located in our studio space –
therefore you can also visit us during the week in our working hours
feel free to contact us for an appointment.
: KLUB WELT / AUSSTELLUNG


 Anne-Sophie Wass


 Lieber Michael


 Gert Resinger


 WE PRODUCTIONS


 Georgij Melnikov


 Osama Zatar


Adam Cohen


 Alaa Alkurdi


 Hagendorfer


 Offerus Ablinger


Thomas Schrenk
: on the decks @ WELTBAR
Lieber Michael

Javier Cassani
mtba…
https://www.facebook.com/thedessous/
Wir freuen uns auf Euer Kommen!
YOUTUBE FOOTAGE: